Snow is the founder of @SnowTheShepherd, where she chronicles her family's adventures, next to her pack Sparta and Sam. For a daily dose of this White German Shepherd Mix's fun, follow her on Instagram at @SnowTheShepherd.
Woof woof! My name is Snow @snowtheshepherd and I am a 7 year old White German Shepherd Mix. I am a rescue and have spent the last 6 years with my hoomans. I also have a pack of two who would be lost with me, Sparta and Sam. My hoomans recently added a tiny hooman to our family. See below for our family portrait.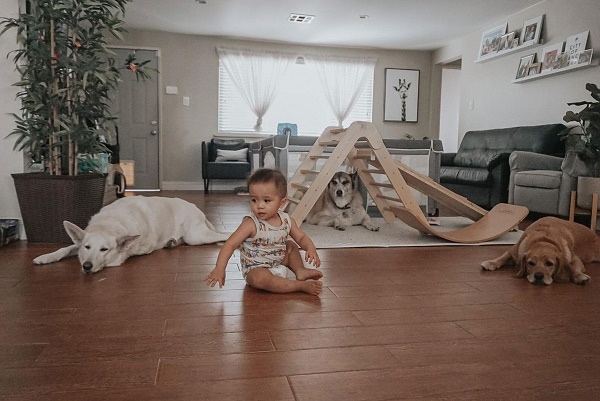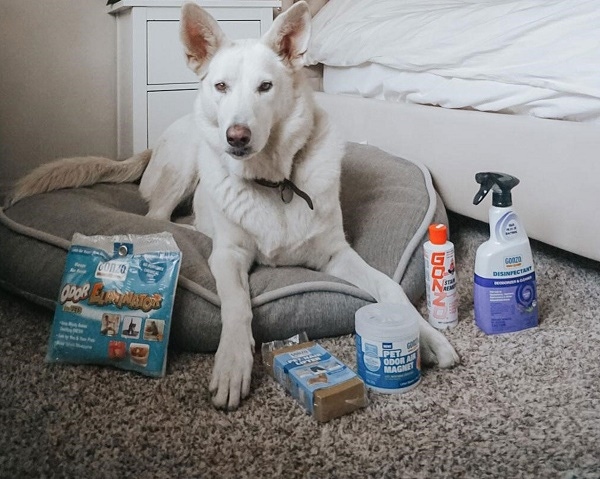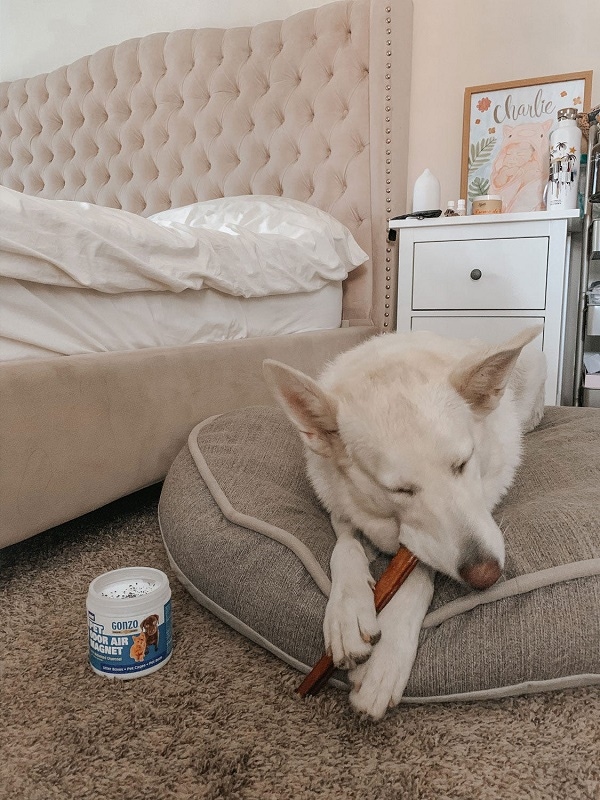 As you can imagine, 3 large dogs and an infant means a lot of funky odors and suspicious stains all around the house. My hoomans are constantly cleaning up messes ranging anywhere from mud tracks (sorry!) to the occasional oopsy puke from eating something mysterious outside. Sparta can't resist the fig tree from our neighbor's house, and I'm a big fan of eating random weeds. Most of our house is hardwood but our bedroom where we furbabies sleep is carpeted and often where we'll have our accidents. Once I ate all of their rice and had an accident in the middle of the night. I think my mom is still mad about that. Gonzo has a range of products to help our big family deal with our top two concerns: odor and stains. Here I am modeling the products. Don't I look good?
My hoomans have tried everything from candles to essential oil diffusers to reverse the damage we do to their home. We've done a good job at making it difficult for them. Frankly, nothing has truly eliminated the odors that I think come from the tiny hooman's excessive diapers. Someone needs to tell him the quota is 2 poops a day in this household. Until then, we have the Pet Odor Air Magnet. It's perfect for anything from our bed area to litter boxes and even diaper pails.
The Pet Odor Air Magnet is super easy to use and the activated charcoal is a natural odor absorber, helping to clear out some of those undesirable smells. Charcoal is incredible and is porous which means it absorbs and collects toxins, moisture, and most importantly, unwanted smells.
Our hoomans are selective about the products they introduce to our family because safety is a key concern with anything we use. It is so important for to them to make sure that any product they introduce safe for both the baby and us furbabies.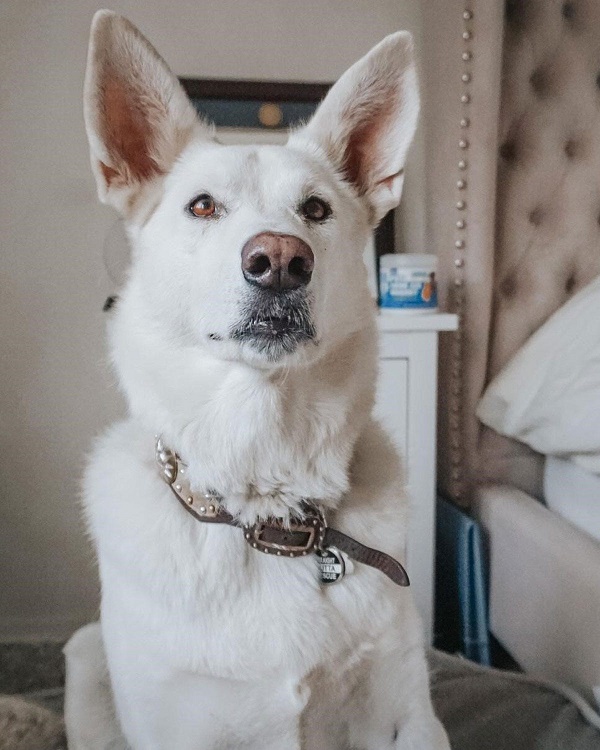 Wishing you a pawsome, odor free, accident free, pet loving home
Xo Snow